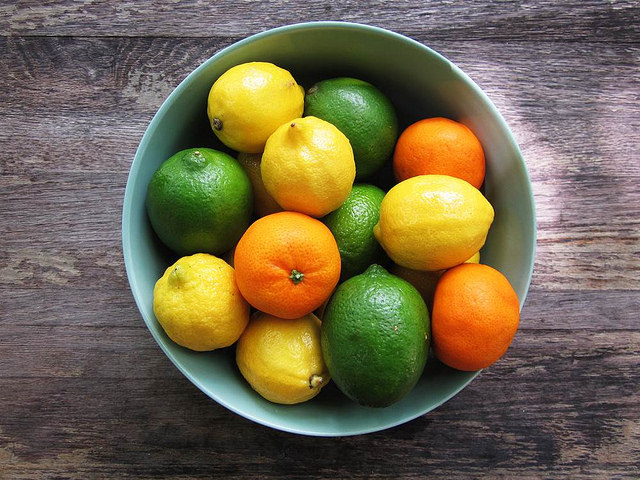 Ever Think to Decorate With Citrus Fruit? Here Are Some Ideas!
June 18, 2015 | greystar
You often see patterns featuring lemons and limes on kitchen linens and even on clothing, but you've likely never thought to decorate with the real thing. Here are a few crafty and creative ways to incorporate juicy citrus fruits into your home's decor.
DIY Citrus Centerpieces [homedit.com]
Fill large, vintage apothecary jars with lemons, limes, or smaller types of oranges, then use the clear vessels as a centerpiece on your dining table. Choose a set of two or three in varying sizes to create depth and a stylish tiered effect.
Sliced Lime Flower Arrangements [ehow.com]
This unique flower arrangement uses fresh, sliced limes and springtime flowers. Line the inside of a clear vase with thinly sliced limes, then fill the rest of the vase with whole limes behind them. Finish by adding long-stemmed flowers in soft shades of white and green.
DIY Natural Room Scents [theyummylife.com]
Perhaps the best-smelling way to use citrus fruits in your home's decor is by creating all-natural scent jars. Mix combinations of citruses, fresh herbs, essential oils, and spices (such as orange, cinnamon and clove with a pinch of anise) to a small mason jar, then let the wonderful scent fill the room.