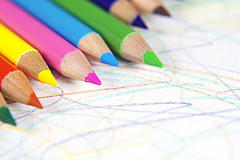 Money Saving Tips from MyMoney.Gov
August 20, 2015 | greystar
Most people know the importance of putting money aside in case of a rainy day, but investing your money well is also a wise move. With these expert tips from MyMoney.gov, you'll learn how to earn, save, invest, protect, and grow your nest egg.
Here are some of MyMoney.gov's tips:
Start and maintain a savings account in addition to a checking account.
Pay yourself first! Set aside some money from each paycheck to save.
Keep a budget to track your income, expenses, and savings.
Maintain a mix of short term savings goals (like buying a new car) and long term goals like funding your retirement.
For more information about saving for life events like marriage or retirement or investing topics like mutual funds, IRA plans, and 401(k) plans, visit the MyMoney.gov website.
Save and Invest [MyMoney.gov]