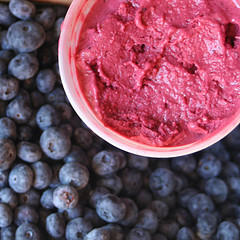 Seeking Healthy Dessert Recipes? These Pinterest Boards Are for You!
September 17, 2015 | greystar
If you have a major sweet tooth that just can't be contained, you're likely always looking for delicious recipes that aren't too much of an indulgence. Pinterest is a great resource for discovering new, healthy dessert recipes, as the online bulletin board's thousands of recipes contain quite a few sinfully sweet dishes that you'll love to try. Browse these Pinterest boards filled with Paleo, gluten-free, or just low-fat dessert recipes and get to pinning your own.
Ripped Recipes
The Ripped Recipes dessert board isn't just filled with delicious desserts; it's actually filled with desserts that won't ruin your diet. Each of these recipes is made with protein-rich ingredients, sugar substitutes, and all natural, nutritious foods combined in such a way that they taste just as decadent as your favorite chocolate cake. Browse single serving chocolate chip cookies, birthday cake protein pancakes, and hundreds of other deceivingly healthy dessert recipes from Ripped Recipes.
Healthy Recipes
If you want to indulge without going overboard, you'll love the artfully photographed recipes on Healthy Recipes' dessert board. Many of these recipes adhere to vegan or gluten-free restrictions, but they're still all downright delicious. Just click on the photos and you'll be redirected to the simple recipe instructions on the Healthy Recipes website.