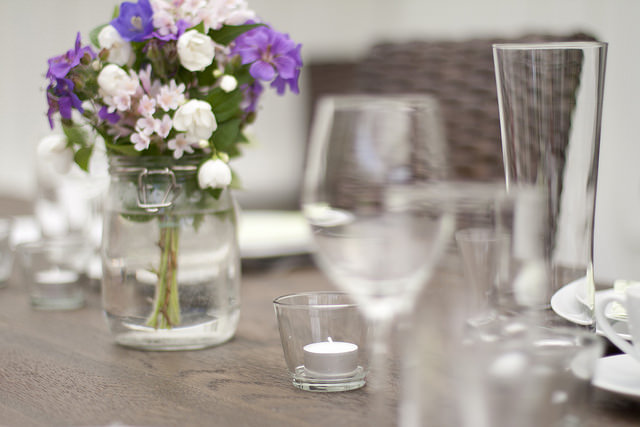 How to Ease the Stress of At-Home Entertaining
November 5, 2015 | greystar
Do you feel anxious every time you have a few people over? Playing the host can be quite stressful, but it doesn't have to feel overwhelming. Here are just a few ways that you can get yourself situated before your guests arrive — and still make sure that everyone has a great time!
Plan the meal ahead of time. The week before your party, brainstorm ideas for the menu. Do your shopping at least the day before, and make as much of the meal as you can before your guests arrive.
Set the table beforehand. The night before the party, set your table and create place settings (if you're using them). If you don't have a designated dining table, think of where guests should sit — the sofa, an outdoor patio, or even on cozy cushions on the floor.
Make a playlist. Lift your mood (and your guests') with a fun playlist filled with uplifting music. Choose songs that are upbeat but still quiet enough to allow for socializing.
Gather some games. If you're still worried about guests having a good time, pull out some board games that you can fall back on if there's a lull in the conversation.
Take a deep breath. If you start to get overwhelmed, let your guests know. They'll be thankful that you're so concerned with their enjoyment, and they'll likely even lend a hand.
How to Throw a Stress-Free Dinner Party [Bon Appetit]
Dinner Party Checklist [Real Simple]
Emma's 5 Do-Ahead Tips for Planning a Stress-Free Dinner Party [Real Simple]