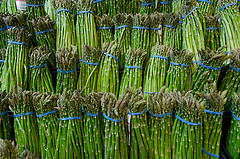 RiverCity Market: Fresh Austin Shopping
February 11, 2016 | greystar
RiverCity Market is a great alternative to the usual chain grocery store, offering an impressive selection of healthy, high quality foods in a convenient location. This quirky grocery store is located in Austin's South Congress neighborhood, right near a number of popular shops and restaurants.
The open shelves are well-stocked and spacious, and there is a large selection of craft beers and wines in all price ranges. A hot bar sells prepared foods that guests can eat outside at one of the small cafe tables, and there's also a salad bar where you can make a healthy, grab-and-go lunch. RiverCity Market also features customizable sandwiches and a full bakery counter that you simply can't walk past without admiring. The store's breakfast tacos are its most popular items, however, and they're served daily until 11 a.m.
RiverCity Market is open 6 a.m. to midnight weekdays and 7 a.m. to midnight weekends.
RiverCity Market
2209 S. Congress Avenue
Austin, TX 78704
(512) 462-4955
www.facebook.com/RivercityMarketAustin/info
www.yelp.com/biz/rivercity-market-austin