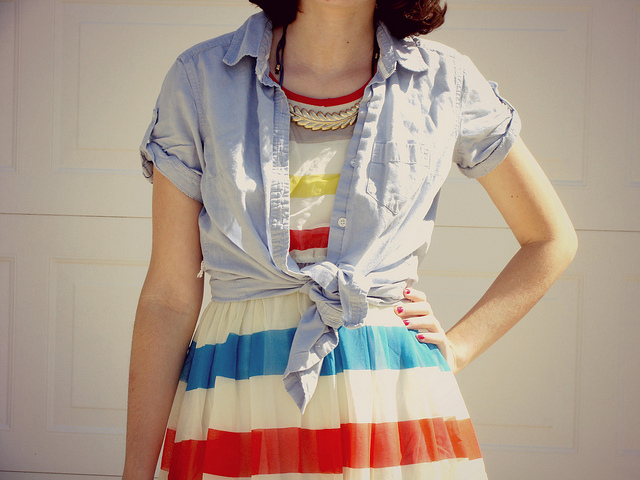 Update Your Wardrobe by Hosting a Clothing Swap at Preserve at Travis Creek! Here's How!
August 18, 2016 | greystar
Wondering what to do with all of those clothes that you just don't wear anymore? Many thrifty fashion lovers nowadays are starting to host clothing swaps, during which groups of friends get together to trade their gently worn clothes, shoes, and even accessories. Do something good for your budget and even for the environment by using these tips to host your own clothing swap at Preserve at Travis Creek!
Decide on the perfect group. Choose a manageable group that you can fit comfortably inside of your home. While you don't want to go overboard with people, you'll likely want to invite at least three or four friends to ensure ample swapping opportunities.
Send out detailed invites. Be sure to describe how the swap will work and exactly how many items to bring in your invitation, email, or text message.
Create a comfortable swapping area. Set up an area in your living room or other common space where you can set up chairs, snacks, and other essentials. Designate a spare room as a "changing room."
Take the reins. Since many of your guests have likely never done a swap before, get things started by demonstrating how to browse the clothes and swap for items. You may even want to give people a limit on how many items they can take home.
Bring refreshments. Once the swap is done, keep the mood light by socializing over snacks and drinks.
How to Hold a Fashion Swap Party [WikiHow]
10 Tips for Hosting a Successful Clothing Swap [Woman's Day]
13 Rules for a Successful Clothing Swap [Oprah]