Enjoy eating quiche but not in the habit of making it in your kitchen at home at The Asher? Here are two informative websites that can show you how to make a tasty quiche even if you aren't a professional chef.
AllRecipes
The AllRecipes.com breakfast quiche section has recipes including both sweet and savory options, and just about all of them look delightful. The Tomato and Basil Quiche might add a bit of Italian cuisine flavor to your next brunch. It pairs perfectly with a mixed green salad. The Ham and Cheese Breakfast Quiche is a more kid-friendly version, perfect for serving with fresh fruit and a glass of juice.
MarthaStewart.com
For more unique quiche recipes perfect for weekend brunch gatherings, Martha Stewart's beautiful website is a great place to look. The site's Broccoli Cheddar Quiche boasts cheesy flavors, while the Shallot Mushroom Quiche uses Fontina cheese and caramelized shallots for a sophisticated taste. Though these may seem like gourmet creations, the recipes include detailed, simple-to-follow instructions.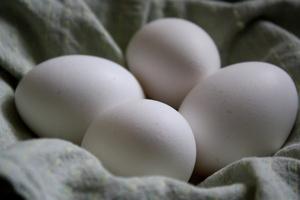 Public Domain/Public Domain