September 24, 2018 8:30 am
A base of creamy bingsu ice loaded with fresh strawberries, fruit and milk syrup, a layer of Fruity Pebbles, and a dollop of whipped cream. You've probably never seen or tasted anything quite like the strawberry Fruity Pebbles bingsu at Snowy Village Dessert Cafe, which just opened in May.
The specialty shop is the first Texas offshoot of a California-born chain that specializes in Korean bingsu, which is similar to shaved ice, but with a frosty milk-based foundation. Most of the decadent treats feature fresh fruit and unexpected ingredients like green tea matcha powder and sweetened red beans. In addition to the bingsu sundaes, Snowy Village also offers fish-shaped croissants stuffed with either sweet ingredients (think red bean paste) or savory fixings (like ham and cheese). So the next time you need your sweet fix, try one of the unique confections at Snow Village Dessert Cafe.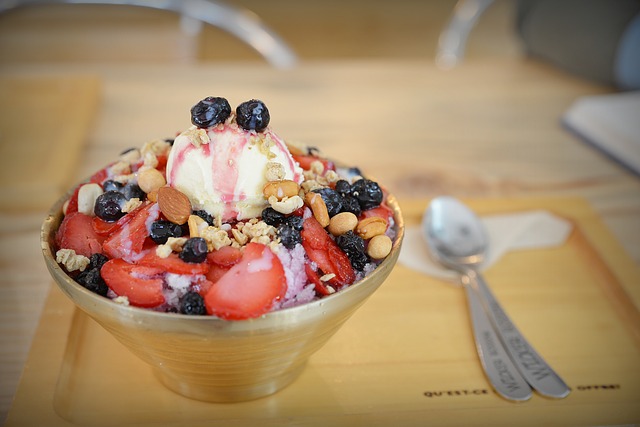 Category: Restaurants Tags: Apartments in Austin, Folio, Restaurants in Austin, Snowy Village Dessert Cafe